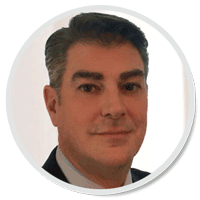 Frank Minella
Frank is a serial entrepreneur with a background in consulting from Accenture, Pharma industry group where he helped launch Prilosec, a proton pump inhibitor that decreases the amount of acid produced in the stomach.  Prilosec was commercialized by AstraZeneca and Merck.
Frank also brings 13 years of military experience as US Army Officer and Aviator as a MEDEVAC pilot. Frank's military experience brings valuable leadership and execution skills that translate into getting the mission completed.
While at PainQx Frank has built a broad consortium of leading world experts in neuroscience and pain through academic research and strategic commercial partnerships as PainQx continues to develop the transformative PainQx technology.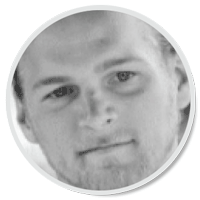 VP of Research & Development
Joe Lovelace
Joe Lovelace has 10 years' experience in EEG systems and fourteen years' experience in computer engineering and embedded systems. While working as an NIH fellow, he developed a wearable ambulatory EEG device suitable to be incorporated into a firefighter's helmet. This device predicted levels of fatigue and executive function within occupationally hazardous environments. It is also a suitable research platform for ambulatory EEG and has been used in many other projects, such as biometric identification via EEG, First Response handheld EEG applications, and comparative analysis of brain activity and gait.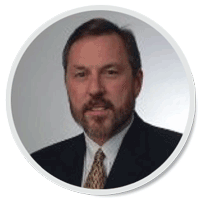 Bill Koppes
Bill has led medical device commercial product development organizations ranging from start-ups to large international teams and has worked across a range of product categories including diagnostic imaging, patient monitoring, electronic medical records and in-vitro diagnostics. He has a proven record of success in leading product development and support organizations and has contributed to the launch of many innovative new products for the healthcare industry.
Most recently Bill served as the Chief Technology Officer at Brainscope where led the development of algorithms for the classification of Traumatic Brain Injury (TBI) using techniques such as Quantitative EEG (QEEG), advanced machine learning algorithms and "big data" concepts. Bill was also involved in Brainscope's technology investigations, regulatory clearance, grant proposals, and intellectual property development efforts.
Before BrainScope Bill was Vice President of Global Research and Development for Siemens Healthcare Diagnostics where he led the integration of three separate R&D organizations following Siemens' acquisition of Dade Behring, Bayer Diagnostics, and Diagnostic Products Corporation in 2006-2007.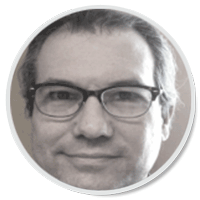 Lead A.I. Software Engineer
Jonathan Miller
Jonathan Miller has 23 years of experience in statistics, machine learning, and algorithm development in a wide range of applications. As a senior scientist with he designed algorithms to characterize brain injury based on EEG signals, including the algorithm that currently operates in the flagship commercial product for BrainScope. This algorithm achieved high performance in a 2016 FDA clinical trial, a result which Jonathan accurately predicted using a Monte Carlo statistical model. Prior to BrainScope, Jonathan worked at SAIC where he contributed in several areas, including as PI on three federally funded multi-year research projects developing algorithms to classify buried objects based on metal detector signals collected at the surface. His algorithms are currently embedded in commercial software used to analyze geotechnical survey data at military clean-up sites. Jonathan holds a B.A. in Physics from Macalester College and in Civil Engineering from Princeton University.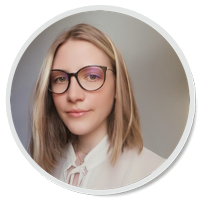 EEG Algorithm Software Engineer
Federica Porta
Federica is a bioengineer passionate about AI applications in healthcare. She worked as a Research Specialist at the Molecular and Translational Neurology Laboratory at the University of Illinois at Chicago, where she focused on the development of EEG algorithms used for the detection of brain hemorrhage and epilepsy-related events. Previously, she conducted research at the Shirley Ryan Ability Lab, studying neuroplasticity enhancement through distorted visual feedback in the rehabilitation of chronic stroke survivors.
Federica received an M.Sc. in Bioengineering at the University of Illinois at Chicago after joining a double degree program with Politecnico di Milano.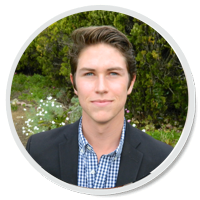 VP of Business Development & Operations
Skylar Jacobs
Skylar Jacobs is an accomplished business development professional who is passionate about advancing early-stage life science technologies.  As VP of Business Development and Operations, Skylar handles all strategic and partnering opportunities for PainQx.
Prior to joining PainQx, Skylar worked as an independent consultant for various biotech and healthcare IT start-ups including Cascade Prodrug, Meenta, and Andaman7. Prior, Skylar worked as a Business Development Manager at Life Science Nation helping scientist entrepreneurs connect with investors and develop their fundraising campaigns. During his undergraduate education, Skylar also worked with an AI-driven oncology diagnostic company, CureMatch, and with one of the world's first CRO marketplaces, Assay Depot (now Scientist.com).
Skylar received a B.S. in Molecular Biology with minors in Business and Literature from the University of California, San Diego. Dedicated to life-long learning, Skylar has continued coursework through the Harvard Extension School and Harvard Medical School with a focus on business analysis, economics, and healthcare innovation & commercialization.